The factors affecting pressure in the Soss fabric duct are inlet static pressure, dynamic pressure and pressure loss. The dynamic pressure is converted into static pressure in the length direction of the Sosbu bag duct, which is also called static pressure recovery. The pressure loss along the path and the local resistance loss caused by the joint are referred to as pressure loss. Therefore, the average static pressure in the pipe can be considered to consist of three types: inlet static pressure, static pressure recovery and pressure loss. The factors affecting pressure in the Soss fabric duct are inlet static pressure, dynamic pressure and pressure loss. The dynamic pressure is converted into static pressure in the length direction of the Sosbu bag duct, which is also called static pressure recovery. The pressure loss along the path and the local resistance loss caused by the joint are referred to as pressure loss. Therefore, the average static pressure in the pipe can be considered to consist of three types: inlet static pressure, static pressure recovery and pressure loss.
The static pressure at the inlet is generally provided by a fan. If the fan is not directly connected to the Soss bag air duct, the static pressure at the inlet is the static pressure of the direct connection of the Sos bag air duct; if the fan is directly connected to the Sos bag air duct, Then the inlet static pressure is the static pressure of the fan. In general, the standard for inlet static pressure should be 125 Pa, generally not exceeding 700 Pa.
The air duct of the Sosbu bag duct is getting smaller and smaller in the direction along the length of the tube, that is, the dynamic pressure is getting smaller and smaller, and the dynamic pressure is converted into static pressure, that is, the static pressure is getting bigger and bigger. The total amount of static pressure recovered from the inlet dynamic pressure is as follows:
Because the wind speed in the tube of the Sosbu bag is generally only 7-9m/s, the static pressure converted into the pipe is only 32-52Pa, and the Dukansos fiber duct has frictional resistance along the length of the pipe. And pressure loss caused by local resistance. Because the pressure loss is proportional to the wind speed, when the airflow is getting smaller and smaller along the length of the pipe, the resistance loss is also decreasing. At the same time, there is also a local resistance loss in the standard parts of the duct and the air outlet. The straight pipe is mainly used in the Sosbu bag air duct. The three-way, elbow and variable diameter in the system are rare. Generally, the resistance loss along the path is mainly. According to the principle of fluid mechanics [31], the air cross-section shape is unchanged. The frictional resistance along the inner flow is calculated by the following formula:
- friction coefficient of friction; - average flow velocity of air in duct, m / s; - density of air, kg / m3; - length of duct, m; - diameter of circular duct, m;
The coefficient of frictional resistance is an indefinite value which is related to the flow state of air in the duct and the roughness of the wall of the duct.
The pressure calculated in the Sosbu bag duct can be used to overcome the resistance loss and local loss along the path and achieve the desired airflow distribution. The resistance loss is usually negligible; however, when the higher pressure is used, the fiber is removed. In addition to the better inflation and appearance of the duct, it also results in higher resistance loss and pressure loss along the way. When using materials that are lighter in weight, using a lower pressure is sufficient to achieve the desired shape. In theory, the Sosbu bag duct can be regarded as a static pressure tank, but the static pressure inside the tube cannot be consistent. There is no change in the dynamic pressure at the inlet, and the static pressure is the inlet static pressure. The dynamic pressure is gradually converted into static pressure along the length of the tube, and the static pressure reaches the maximum at the end, which is the vector sum of the inlet static pressure, the static pressure recovery and the resistance loss.
End static pressure = inlet static pressure + static pressure recovery - the average pressure in the pressure loss tube is the average value of the static pressure at the inlet and the static pressure at the end. ://news.chinawj.com.cn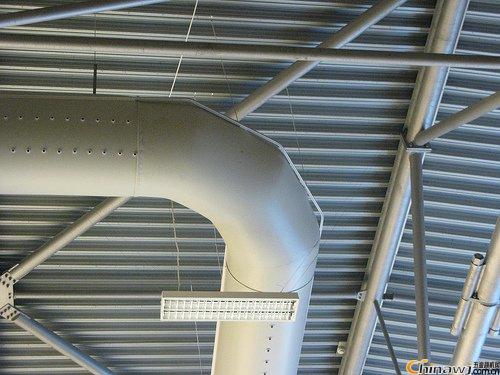 Editor: (Hardware Business Network Information Center) http://news.chinawj.com.cn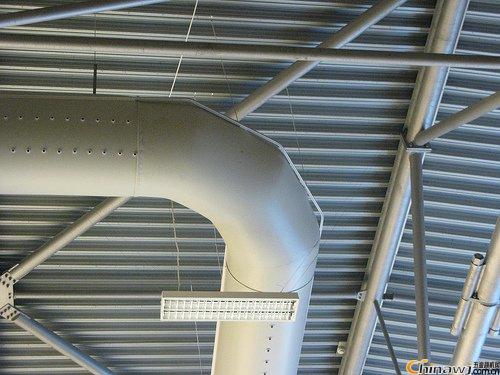 Rabbit Wire Netting is also named Chicken Wire rabbit wire or Poultry Wire.

It produced with superior quality of low carbon iron wire, normally galvanized or plastic coated for long life. The mesh is firm in structure and has flat surface.

1.Materials :Low carbon steel wire, stainless steel wire or brass wire

2.Weaving pattern: Straight twist, reverse twist, double-direction twist.

3.Processing: Twisted before galvanized, weaving after galvanized. Electro galvanized, hot dipped, plastic-coated, stainless steel, PVC coated, etc.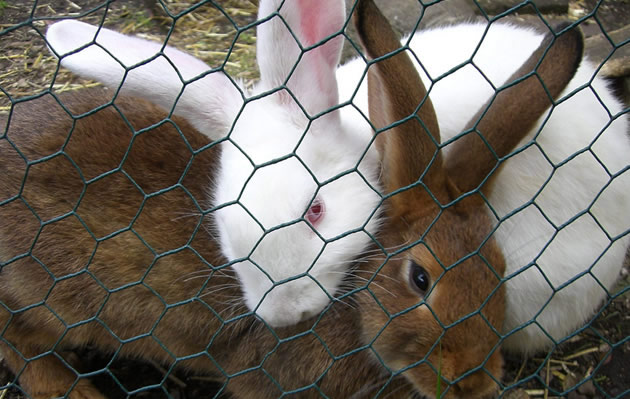 Specification:
Mesh

Normal Wire Gauge (BWG)

Inch

mm

3/8"

10

27,26,25,24,23,22,21

1/2"

13

25,24,23,22,21,20

5/8"

16

27,26,25,24,23,22

3/4"

20

25,24,23,22,21,20,19

1"

25

25,24,23,22,21,20,19,18

1-1/4"

32

22,21,20,19,18

1-1/2"

40

22,21,20,19,18,17

2"

50

22,21,20,19,18,17,16,15,14

3"

75

21,20,19,18,17,16,15,14

4"

100

17,16,15,14
Rabbit Wire Netting Application:

Chicken runs & Poultry fences

Garden fences

Deer fencing / Deer Control (1.8m high version available)

Tree Guards









Rabbit Wire Netting
Rabbit Wire Netting,Rabbit Fencing,Rabbit Netting
Anping Enzar Metal Products Co.,Ltd. , https://www.enzarmetal.com
August 31, 2019